Observing elections in a complex political environment. A case of Guyana 2020.
Part of the Seminar Series on Supporting Democracy, organized by the Weiser Diplomacy Center and co-sponsored by the Weiser Center for Emerging Democracies for U-M's "Democracy and Debate" theme semester.
Speaker
Ambassador Susan Page in conversation with Jason Carter from the Carter Center, Ms. Fern Narcis Scope representing CARICOM and panelists from Guyana Bar Association
Date & Time
Oct 12, 2020, 11:30 am-12:50 pm EDT
Location
This is a Virtual Event.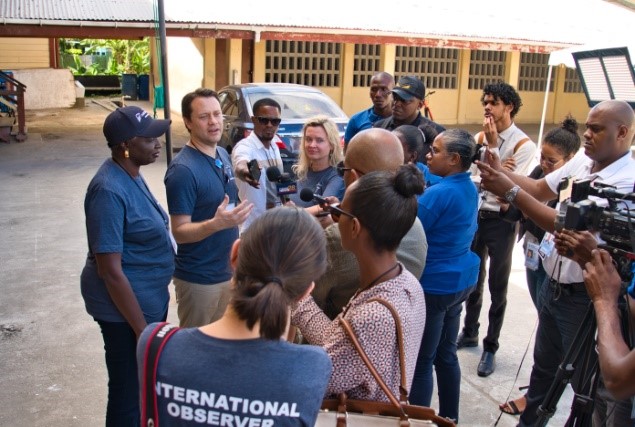 Open to all University of Michigan students. Please join us for a virtual seminar with Jason Carter, Chairman of the Carter Center Board of Trustees, Ms. Narcis Scope, Chief Elections Officer, Elections and Boundaries Commission of Trinidad and Tobago representing CARICOM, and Ms. Pauline Chase from The Bar Association of Guyana in conversation with Ambassador Susan Page, Professor of Practice in International Diplomacy at the Gerald R. Ford School of Public Policy discussing about the Guyana Electoral Observation Mission (EOM).
View details on the Ford School site